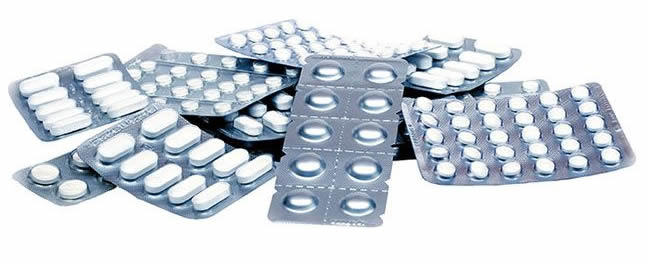 Blister packaging is the perfect solution when you need your product to stand out in a tough market and stand up in a tough environment. Used globally in a nearly every industry, blister packs focus on colorful, well-designed branding that accentuates your product with a glossy, plastic case. We print custom backer boards that are the perfect finishing touch for blister packed products. Our state-of-the-art blister packaging process produces packages that are durable, transparent, and tamper-proof.
Blister packs are prized not only for their sleek appearance, but also for their incredible versatility. Blister packaging uses a heat sealing process that can be customized to allow for a variety of a display options. Whether your products sit on a shelf or hang from a rack, blister packaging is an adaptable process that accommodates a wide variety of commonly used products. From toys and electronics to household products and pharmaceuticals, blister packs ensure that your products are protected and ready for presentation.
,
| Blister Pack Advantages | |
| --- | --- |
| High-end quality | Printed card is highly visible |
| Fully customizable | Multiple items per pack |
| Protects and clearly displays product | Readily accepted by retail outlets |
| Can hang or sit on shelves | |
Types of Blister Packs:
Cold Form
Sealed with pressed aluminum
Thermformable
Custom-shaped plastic
Face Seal
Attached to cardstock
Clamshell
Tightly heat-sealed edges
Blister Box
Hinged, clear boxes
Blister packs offer a resilient, safe and economical packaging solution for an endless variety of products. At Printco, we use our own in-house blister packaging systems to ensure that each product is safely and securely packaged.