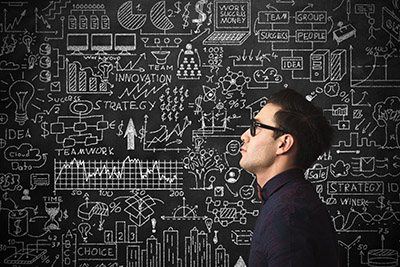 Struggling to Promote Your Business?
Turn to the professionals - a local, family-owned business that succeeds by helping our customers succeed.
Most small business owners put off marketing efforts for two simple reasons: it's time-consuming and it's not what you're best at. We understand that your time is better spent focusing on your core products and services.
So how can you create professional, eye-catching brochures, catalogs, postcards, and direct mailings? Turn to our designers.
When you schedule a design consultation session, we will help you transform all of your ideas into printed materials. We'll even suggest sizes, paper, and coatings to make your project stand out, while still fitting your budget.
Marketing for a Brand-New Business?
For your custom packaging needs, we offer:
• Signs, banners, and shelf talkers for stores
• Packaging and inserts for manufacturers, including skin board and blister packaging
• Printed bags and labels
Turn to us for logo design and creation of your must-have materials, including business cards, letterhead and envelopes, even presentation folders.
We offer website creation, from simple one-pagers to get you started to complex, database-driven ordering sites.
Ready to Go to the Next Level?
We can take your brochures, flyers, and catalogs from start to finish. Let us design and print it, then get it into your customers' hands with our Direct Mail Services. We'll help you create a mailing list from your existing customers, or purchase one based on your target demographics. You'll be amazed at the return-on-investment you'll get from a direct mail campaign.
---
Every retail product requires professional package creation. For manufacturers, we create the package and inserts for your product. For stores, turn to us for signs, banners, and shelf talkers.
---
When you run out of warehouse space, turn to Printco for Fulfillment Services. Store your product here, then send orders directly from your website. We'll ship directly to your customers or franchises the next day.
---
Magazine publishers, we handle design and layout for several of our monthly publications. Call today to see how we can help you streamline your design time. And since our design team is fully-integrated with the rest of our production, you'll see what amazing production times we can offer. Our flexible deadlines give you more time to sell ads!
---
Generate word-of-mouth with swag! We can brand any item or apparel with your logo to create fun promotional hand-outs.
What can Printco do for you?
We offer:
• Design Services
• File Troubleshooting - if you choose to submit your own designs
• Printing - including dozens of Unique Special Coating options
• Binding and Finishing
• Mail Services
• Fulfillment - store in our warehouse and we ship for you
• Branded Swag - pens, bags, apparel and more customized with your logo
• Custom Packaging
Contact us today for a free, no-obligation quote on your next project!